Project members, visiting scholars and associates
Project members
Permanent members of the project team are based in Stockholm. Through conferences, symposia and seminars they are in regular contact with a large international network of researchers and practitioners. More information about project members' current research can be found here.
---
Meike Wagner
Project leader
Meike Wagner is Professor of Theatre Studies at the University of Stockholm. She is researching 19th century theatre and its relationship to the advent of modern media. Using the methodology of historical intermedia research, she is carrying out a fundamental investigation into the social functions of theatre as a specific medium of the period. From this perspective she also analyses performative phenomena of the present time, such as postdramatic theatre, puppet theatre, performance art, internet-based video art and animated films.
Her book "Theater und Öffentlichkeit im Vormärz (Theatre and the Public Sphere in the Early 19th Century)" (Berlin 2013) is based on her historical research on the early development of bourgeois theatre in German speaking countries. Her study "Nähte am Puppenkörper (Seams on Puppet Bodies)" (Bielefeld 2003) investigates contemporary puppet theatre and the mediality of the theatre.
Meike's contributions to Performing Premodernity focus on theatre and social change around 1800. Enlightenment philosophy, education and literature were a major influence on European society at that time. Her current research interest lies in the ideas, models and practices of theatre, which materialized in the early 19th century as a result of these transformations and prefigure modern theatre as we know it today.
Meike Wagner – email | website
---
Willmar Sauter
Co-initiator, Deputy project leader
Willmar Sauter, Professor emeritus of Theatre Studies at Stockholm University, has studied audience and reception processes over a number of years, including three surveys at the Drottninghom Theatre (1980, 1996 and 2008). He has also written on Swedish theatre history from Bronze Age rock carvings to digital performances after 2000. His interest in the theories of theatrical events are documented in his book The Theatrical Event (2000) and summarized in Eventness (2008). Most recently he has published The Theatre of Drottningholm – Then and Now. Performance between the 18th and 21st centuries (2014, together with David Wiles).
Willmar Sauter is a founding member and the first chairman of the Association of Nordic Theatre Scholars. He has been the president of the International Federation for Theatre Research (IFTR/FIRT) and he has served Stockholm University as Dean of the Faculty of the Humanities and as chair of the Research School of Aesthetics.
Dr. Sauter's research within Performing Premodernity is concentrated on two areas: "Premodernity as a concept of the not-yet-modern: A Slow Train Coming" and "Analyses of performance in historical theatres" which continues the positions envisaged in the book "The Theatre of Drottningholm – Then and Now. Performance between the 18th and 21st centuries" (2014, with David Wiles).
Willmar Sauter – email | website | research
---
Mark Tatlow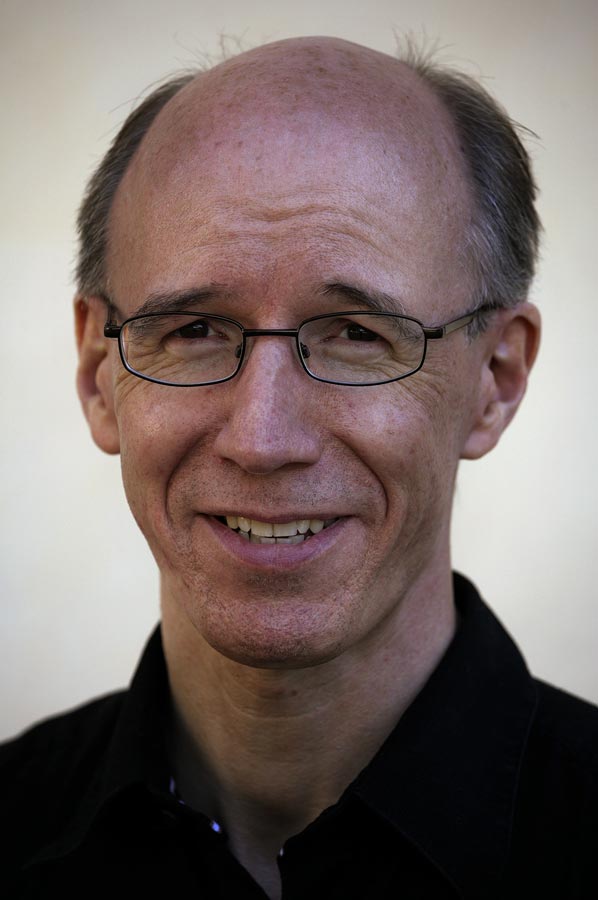 Co-initiator, Artistic researcher (Stockholm University)
The English-born conductor Mark Tatlow was educated at Corpus Christi College, Cambridge, the University of London, the Royal Academy of Music and the National Opera Studio, London. From 2002-2012 he was Professor of Musical Studies at the University College of Opera, Stockholm, and from 2007-2012 Artistic Director of Drottningholms Slottsteater, where he conducted Sweden's first Monteverdi cycle, as well as operas by Cavalli, Handel, Haydn, and Mozart.
Within Performing Premodernity his research interests include the vocal and instrumental performance practice of 17th and 18th century recitative, text declamation, and the influence of orchestral seating layout on musical leadership and interpretation.
---
Magnus Tessing Schneider
Post-doctoral research fellow
Magnus holds an MA in Theatre Studies (University of Copenhagen) and wrote his PhD thesis on the original production of Mozart'sDon Giovanni (Aarhus University). In addition to working as a researcher, he has directed three operas in Copenhagen, produced by the Nordic Network for Early Opera: Monteverdi's Orfeo (Teatermuseet i Hofteatret, 2007), Monteverdi's L'incoronazione di Poppea(Københavns Musikteater, 2011), and Cavalli's Gli amori d'Apollo e di Dafne (Teatermuseet i Hofteatret, 2014).
Magnus' research centres on the dramaturgy of Italian opera, in relation to the history of ideas as well as to the scenic and vocal performance practices, aesthetics and strategies of the past. He is particularly interested in the original productions and early performance histories of famous and less known masterpieces from the past, which he studies from a perspective that involves aesthetic programmes, poetic, dramaturgical and musical analysis, philology, intertextuality, the original singers as performers, original stage practice, original reception, and the political and cultural context of the original productions.
Magnus Tessing Schneider – email | website | research
---
Maria Gullstam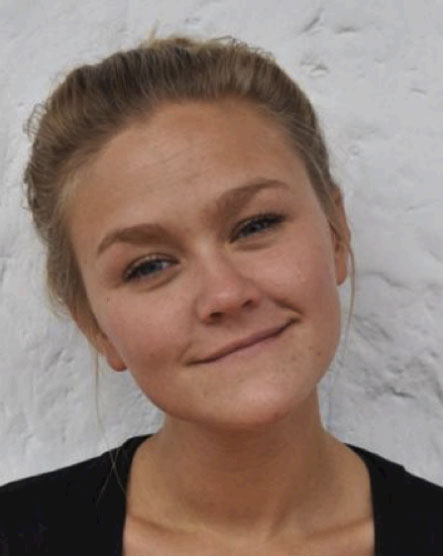 Doctoral student
Maria began her research in spring 2014 and is writing her dissertation on Jean-Jacques Rousseau under the (working) title: Rousseau's performance aesthetics: The search for an antidote to the poison of shadows. Much has been written about Rousseau from the perspectives of philosophy, literature, the history of ideas and musicology. Rousseau has however been largely neglected in the area of theatre studies, due to his reputation as an antagonist of the theatre. Maria's research will draw on both Rousseau's own work for the theatre (plays and operas) and on his philosophical texts concerning theatre, music and art.
Maria's research interests include: Rousseau, the Enlightenment and its parallel transition towards the Romantic era, 18th century Europe in general: France and Sweden in particular, Rousseau's influence in Sweden, melodramas, libretto translations, Anna Maria Lenngren, the concept and translation of 'virtue', women's creativity and its reception, gender studies.
Maria Gullstam – email | website
---
Petra Dotlačilová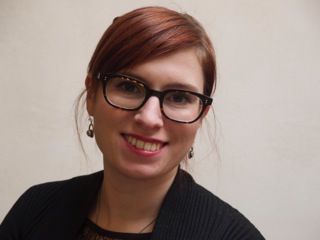 Doctoral student
In her research she focuses on the practice of ballet pantomime in Europe during the second half of the 18th century. In 2013 her MA dissertation was published in Prague under the title Vývoj baletu-pantomimy v osvícenské Evropě (The Development of ballet pantomime in Enlightenment Europe).
In February 2015 she commenced doctoral research at the University of Stockholm with a project entitled The Characters of the 18th Century Stage: Libretto – Costume – Representation. In her dissertation she will focus on the representation of theatrical characters in text, design and costume, and on the changes of these representations through the variation of costume design in the 18th century. In March 2015 she began a collaboration with Dr Hanna Walsdorf's project Ritual Design for the Ballet Stage: Constructions of Popular Culture in European Theatrical Dance (1650–1760) at the University of Leipzig.
Petra Dotlačilová – email | website
---
Tiina Rosenberg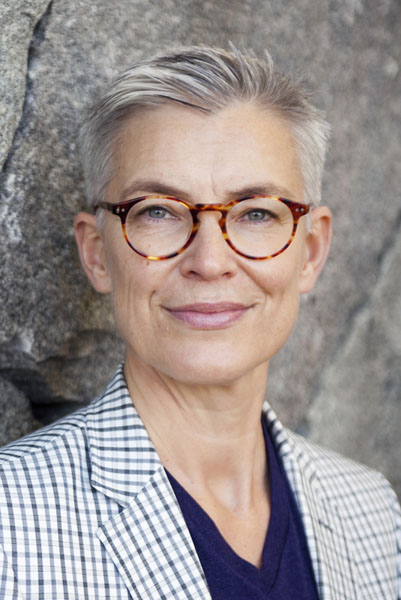 Project member (2012-14)
Tiina Rosenberg has served as the Rector of the University of the Artis in Helsinki, and currently a professor of theatre studies at the University of Stockholm. She has previously been a Professor of Gender Studies, Director of Studies and Head of Department at the Universities of Stockholm and Lund.
Dr. Rosenberg's research has focused on feminist theatre, performance studies, feminist theories, gender and sexuality, and critical theory. She is also an active contributor to social debate, and has published many monographs and articles in scholarly journals and anthologies.
Tiina Rosenberg – email | website
---
Visiting scholars
Associate artists and directors
Doctoral supervisors